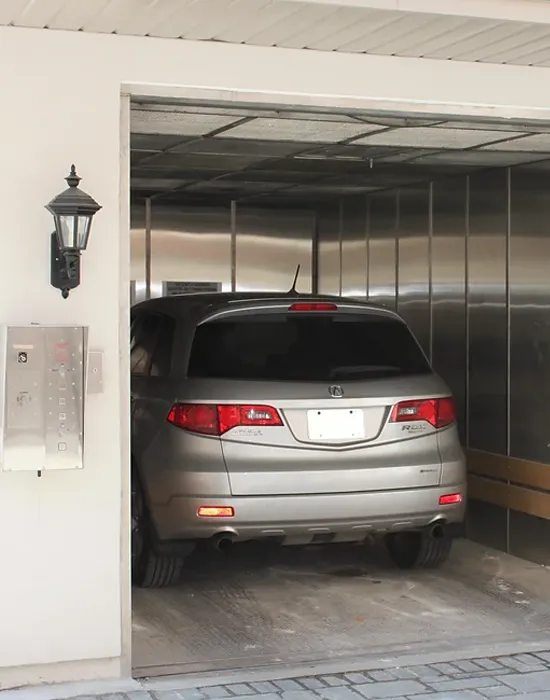 Leading Car Elevator Supplier in the UAE
Alfa Elevator is a leading car elevator supplier in the UAE. We manufacture Vehicle Lifts as per the client's specifications and requirements. Our diligent team of quality controllers strictly supervises and monitors the car lift manufacture in Dubai. Our range is accurate in design, resistant to corrosion, durable, and cost-effective. We have a huge clientele for car elevators from different sectors such as Showrooms, Buildings, Garages, Service Centers, Workshops, and Parking Facilities. These specially designed lifts are user-friendly and known for their high durability standards.
The space-saving feature of conventional parking elevators from Alfa Elevator, the best car elevator supplier in the UAE, allows easy vertical mobility of vehicles. Levels consume a lot of space with ramps on and off parking, which is better for parking vehicles. Parking elevators allow the vertical transportation of vehicles to as many levels as is considered necessary, taking up only the space required for that vehicle. However, while transporting, someone should attend to the car and park on a floor with adequate space.